Recently at school, we had a lady come in to do her one women play about stereotyping muslims. She played six different characters from different backgrounds, but each had their own experience with people stereotyping their religion. The characters could be living in the United States or in the United Kingdom, as well as Morocco; however, they all have something in common. Someone calls them out due to their religion and wearing a hijab.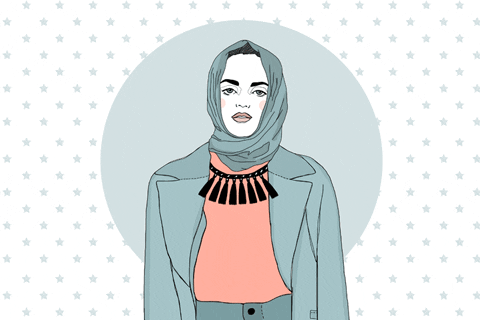 Many of the short scenes took place in America after the Twin Towers fell in 2001. The lady wanted to keep wearing her hijab but her friends told her, that during that time, she should not being wearing it. A man on the street starts telling her that 9/11 was her fault, and what was so impactful and true, was what she was saying back to him. Just because she is wearing a hijab, does not mean that she is associated with groups such as ISIS or other terrorists, who do not even have the same religion as she does. I believe that it boils down to having a good education, being openminded and properly learning about a situation. This was exactly what the main character said.
Personally, I found the play very impactful. As a white European, I rarely ever experience someone stereotyping me in a way that can truly hurt my feelings. The women's play was amazing for showing the audience how people, who go through this on a daily, feel.
We must understand that many different religions wear hijabs or other types of headscarves, such as niqab, burka and al-amira and just because someone wears a headscarf does not mean that they have any correlation to terroristic actions or extremest groups.